Ribhu Sengupta who made 2015's  fascinating  yet flawed  thriller Te3n is all set to adapt the British thriller The  Girl On The Train into Hindi.And he's  signed Jacqueline Fernandez to play actress Emily Blunt's Oscar-nominated part of an alcoholic commuter who sees things happening in homes from her window seat on train. Here are the  things Ms Fernandez needs  to learn-unlearn  before being able to even think of getting into Ms Blunt's shoes.
How to  look like an alcoholic without stumbling  over furniture: In Hindi films anyone who gets sozzled makes  sure he or she lets  the whole world know the inebriated condition by slurring, stumbling , hiccupping, etc. But Emily Blunt does none of the above. She remains an alcoholic without trying to look or sound like one.Peg-lee kahin ki.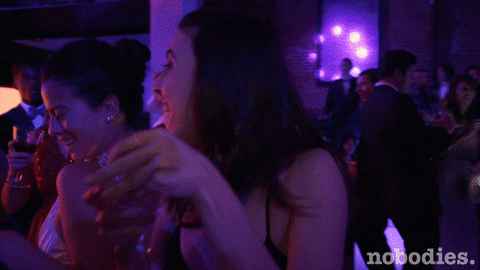 How not to giggle after every line of  dialogue: Ms Fernandez is a born giggler.If you give her  the telephone  directory to read for  a  scene she would  giggle through it. But let's be very 'Blunt' on this…when it comes to playing the tortured  troubled girl ,the giggles just won't do. Ms Fernandez would just have to learn to stop being so happy in  life. Maybe thinking about the fate  of her second-to-last film instead  of  the last film would help.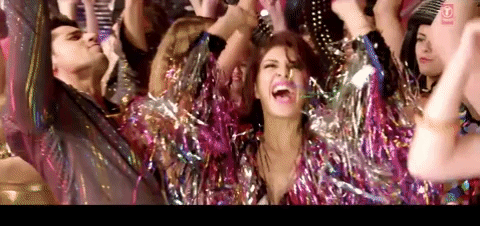 She would need to unlearn  pole dancing and learn martial arts. The climax  of  The Girl On The Train(Ek Ladki Chali Rail Pe?) involves plenty of physical action including  a one-to-one  combat with her male co-star. She could ask Sidharth Malhotra to play her opponent. He would make sure she  lands safely each time.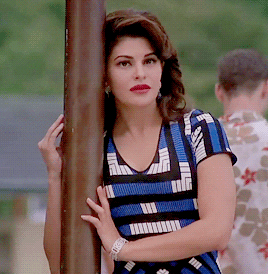 Train Yourself, Girl. Watch  other films  where the drama  unfolds on a train, like ShaadAli's Saathiya and Vishal Bhardwaj's Rangoon. On  the other hand, avoid .Method acting is  really not your scene.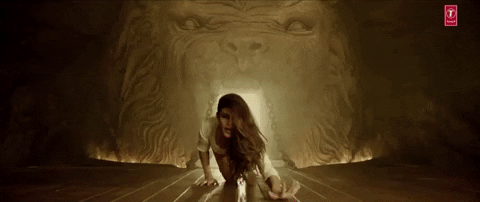 Kuch na  kaho….One  big plus for Fernandez is the spoken language in The  Girl On The Train. There  is  so little for Emily Blunt to say in the original.This time our Sri LankanStreep  doesn't have to struggle  with the Hindi lines.Fernandez just has  to take deep breaths and let the camera do all the talking.